Photo Frame : Learn the Necessary Tips to Frame Your Photographs
All photographers have very good photographs, with excellent composition, good lighting, many are already printed, some forgotten and stored in a box that are no longer seen regularly. The important thing is to keep our photographs as new, whether at home, in the office or in a gallery.
Framing a photograph makes it more important, visually you can appreciate it better and anyone can see it without touching and mistreating it, as well as dust, if it is in a painting it is easier to move and clean it. There are many ways to frame a photograph, be it a fabric, metal frame, or aluminum with acrylic glass, the materials are extensive, the important thing is to know the recommendations necessary to do it in the best way and keep those photographs as new.
Color or Black and White
Choosing the color for your Photo Frame is the first step. The important thing is to know what you will do with that photograph, if it will be for a gift, for a painting at home or for a gallery, the final result will be very important to know where you will place the photograph. Choose the type that you like the most based on where the final place will be and what you expect to see in it.
Framing with Passepartout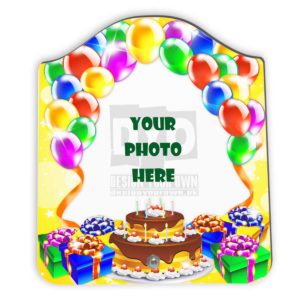 The final result when framing a photograph depends on the material and how it is done, at this point you must choose whether to do it with passepartout or not. The passepartout is the space that is between the frame and the photograph; it can be of many colors and sizes. This allows a color space to highlight the photograph; this is a frame or border inside the box and around the photograph.
In some large photographs it is advisable to choose a passepartout since it establishes a visual limit that is very well appreciated. When you frame a photograph you must choose the type and material of the frame, there are many options so depending on the material, and the photograph will look a better result. If the frame is easier, the photograph will be better appreciated. Some examples are:
Aluminum frames with acrylic glass
Digital photo frame
Fabric frames
Metallic frames
Frame with canvas on frame
It is recommended you choose the best materials depending on the quality you want to give your photographs.